The Most Referred Personal Trainer in Danville Speaks Out About the Key to His Clients' Success


Faster results and the inspiration needed for you to maintain your best physique ever is only the tip of the iceberg when it comes to a fitness program with Mark Rogers Fitness.
Hi, I'm Mark Rogers, the
top personal trainer in San Ramon
, Danville and the surrounding areas because of one main thing:
consistency
. Allow me to explain. Any workout needs to be done on a consistent basis in order for it to be successful. You cannot enjoy the benefits of exercising unless you are
motivated
to stick with your plan.
Simply put, unless you are inspired to continue a program, your results will never be what you desire. I have found the
best form
of motivation is watching your body change into a toned and sculpted look in
the shortest time possible
. Seeing and feeling
dramatic results quickly
goes a long way in ensuring your consistency with the program. But how exactly is that possible?
One of the things that I focus on is designing a workout for you that uses only exercises that I
know
will work for your body's
individual fitness goals
. Then, I make the workout
fun
by changing the routines frequently and removing
any
hint of predictability or boredom. The result is that I have the privilege of witnessing
many of my clients
staying
motivated and inspired
as they move toward their goals. That is what Mark Rogers Fitness Personal Training is all about.
I am well aware that other personal trainers stand over their clients holding a clipboard and shouting instructions or repetitions. To me, that is neither motivational nor effective. My approach is
completely different
and I perform each exercise
with you
so that you know I am just as dedicated to the movements as you are. Honestly, some of the best workouts I have had were with clients that I challenged to discover their full ability in achieving the
ultimate results
.
Since exercise alone will not lead you to the body you want, I always begin any new training with
body fat testing
that tells me the way you process and burn fat on a regular basis. Then, I create a
customized nutrition plan
specifically for you that works to
boost your metabolism while preventing hunger
. In fact, the diet will be so
easy to follow
that you will be
losing weight in your sleep
just as fast as you do during the day.
Motivation is not just a "catch-phrase" for me or Results Personal Training. It is a way of life and an integral part of how my Danville clients are able to enjoy
having more energy, firmer muscles
, and a
better
overall quality of life
. You can experience the same and
much more
for yourself. There is nothing like feeling your best and knowing you have developed the habits that will make it last
permanently
. Your success is my
top priority
and I take that responsibility
very
seriously.
Here are some of the amazing things that people from your area have said about me and Results Personal Training: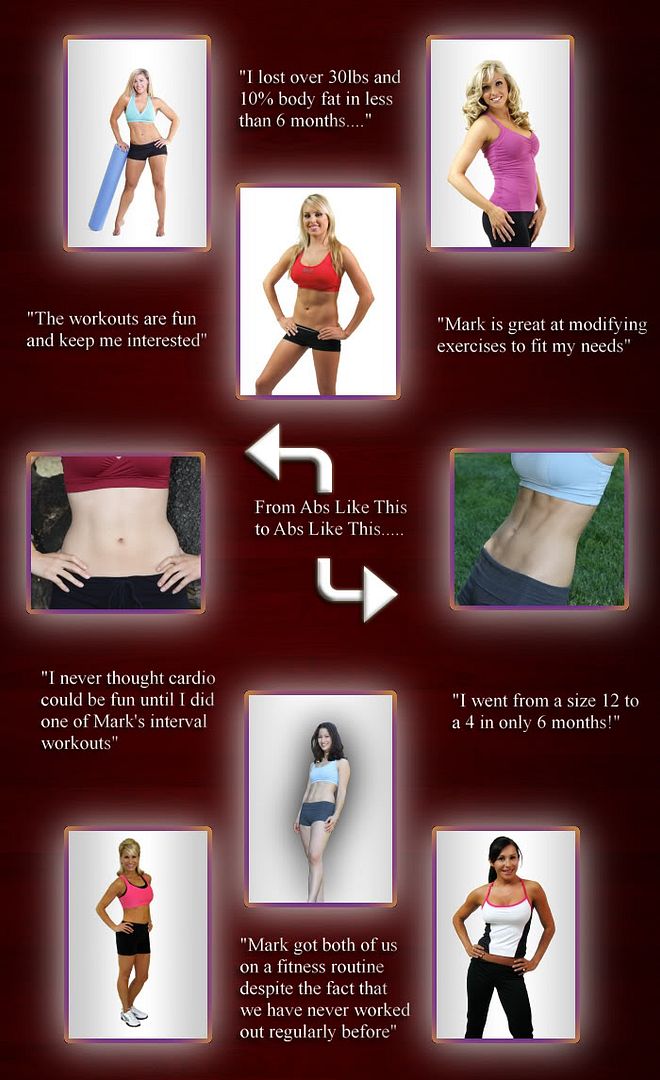 Mark Rogers is a
certified
Danville in-home personal trainer with the National Strength and Conditioning Association (NSCA), American Council on Exercise (ACE), and also holds appropriate CPR/AED qualifications.
*Note: Due to the incredible success of the program,
Mark Rogers Fitness Personal Training
is only available on a
limited basis
in Danville, so please contact Mark now at
(925) 931-1120
to make sure that you reserve a
free consultation
.
Also call for info on our
Danville boot camps
Mark Rogers Fitness is serving Danville, CA, Including 94506, 94526 ________________________________________________________________________
Mark Rogers Fitness is proud to offer its exclusive programs all across the San Francisco East Bay and Northern California. Just click on your area for more information.